Power Banks - External Batteries for Mobile Devices
A power bank is an external battery or a power pack for mobile devices such as tablets, smartphones, GPS navigators and other devices. It means that the power bank allows you to charge your batteries outdoor, or when there is no power socket available. ENERpower's power banks are assembled in our production center in Berlin, Germany, using quality lithium-ion battery-cells, and available in different sizes and with different attributes for a variety of uses.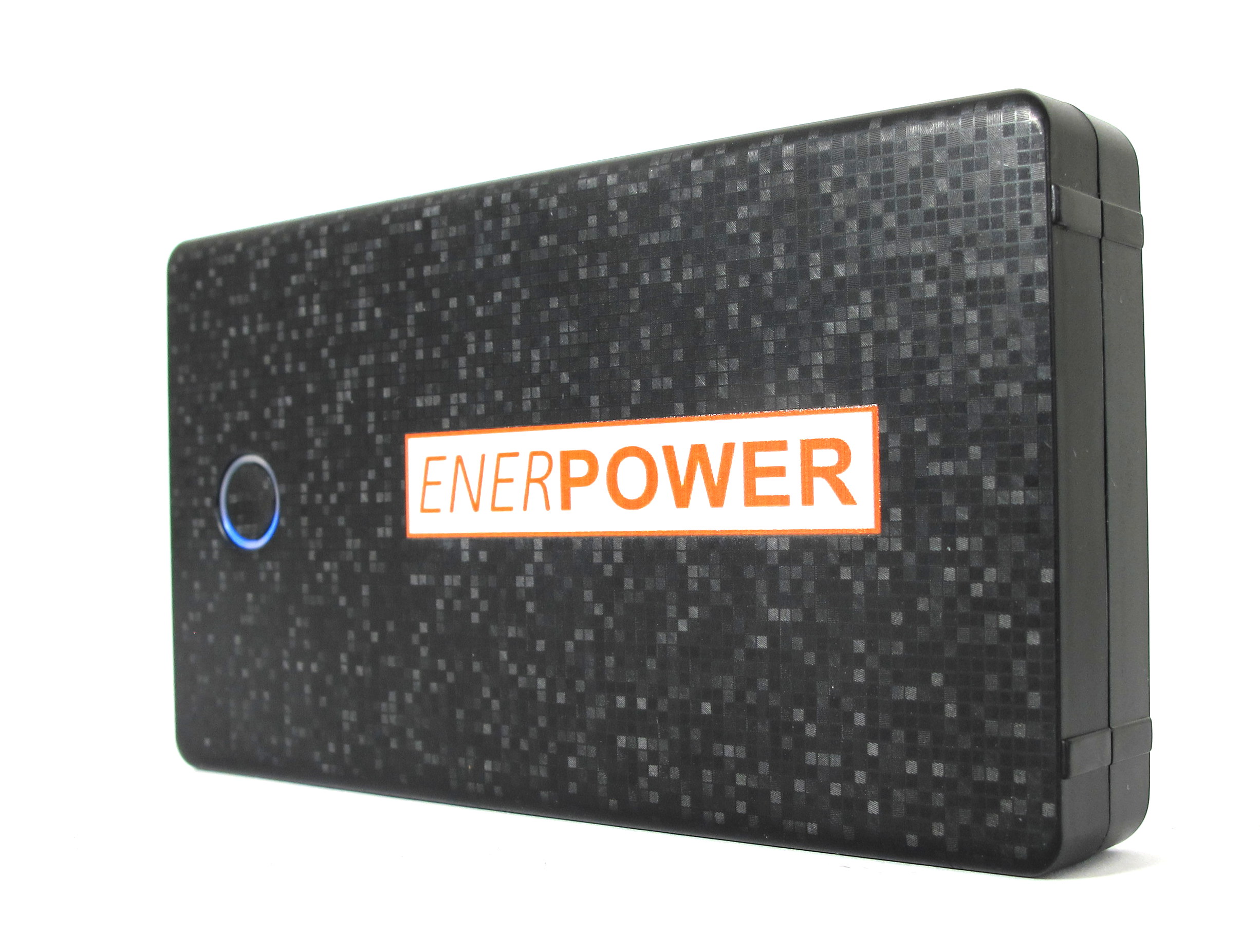 EP-PB61W - The Ultra Fast Power Bank
This power bank from ENERpower, which is assembled in Berlin, Germany, is designed to charge 5V mobile devices such as smartphones, tablets etc. This impressive power bank has a nominal capacity of 20.1Ah / 3.6V (72.36 Wh) and an effective capacity of approx. 12.45Ah. Assembled with 6 Panasonic NCR18650B battery cells, this power bank promises and delivers!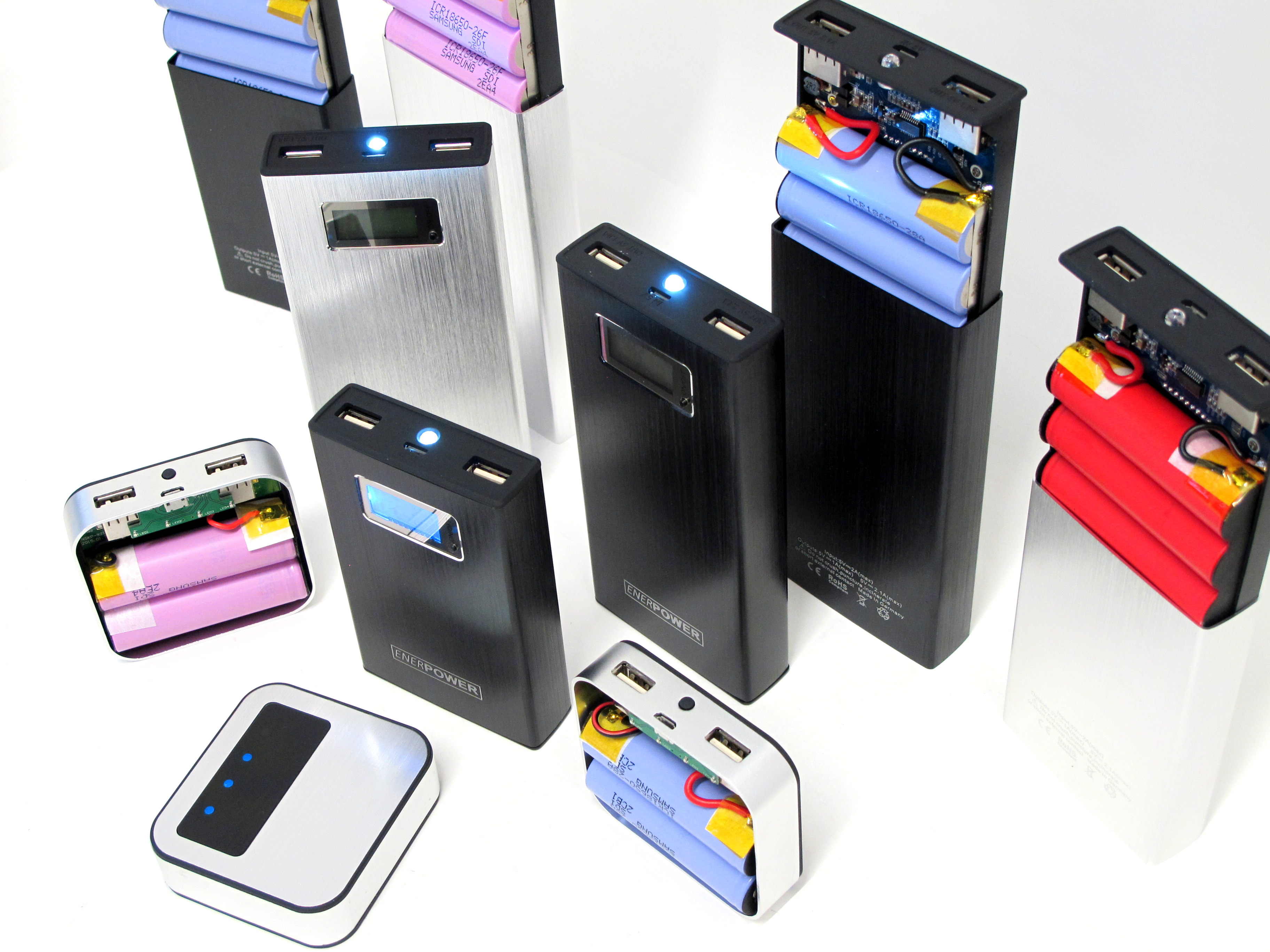 The 5V Power Banks Family
This line of products is suitable for charging tablets, smartphones, GPS and other 5V devices. These power banks are assembled with Lithium-Ion batteries in 18650 format and contain a charging and discharging control. The energy supplied to the device runs through one or more USB ports (Type A) and will be charged via a Micro-USB port on a computer or an external power source.